Mid-Autumn is a Chinese traditional festival, which contains the unique feeling of Chinese people. On that day people express wishes to each other, families get together, enjoy the moon and eat moon cakes to celebrate the happy festival with all the most beautiful things.
In order to make all the employees in Rcstars experience the warmness of Rcstar's big family our company organized an activitycalledf'Send Moon Cakes" to express tender feelings in the afternoon on 12t September 2016. Accompanied by the moderator, the Director of Sales on behalf of Rcstars leaders sent moon cakes to everyone. Moon cake is small, but it contains a deep sense of love. Love, filled with the feelings of a package of care, is more sincere t tel friendship.
On Mid-Autumn day, everyone expresses their homesickness in their own ways with the moon becoming rounder and rounder. Even though we cannot spend the holiday together with the one we miss, we still need to express our care to each other. We can make phone calls to our distant relatives to extend our Mid-Autumn wishes when we are ready. Maybe, we should choose a satisfactory git with our love to let our relatives and friends feel wishes from us and enjoy the sensation from the gift.
Rcstars is officially closed from 15 -16th September 2016. And we are back to work on 17h September. Wish you a happy and wonderful Mid-Autumn Festival.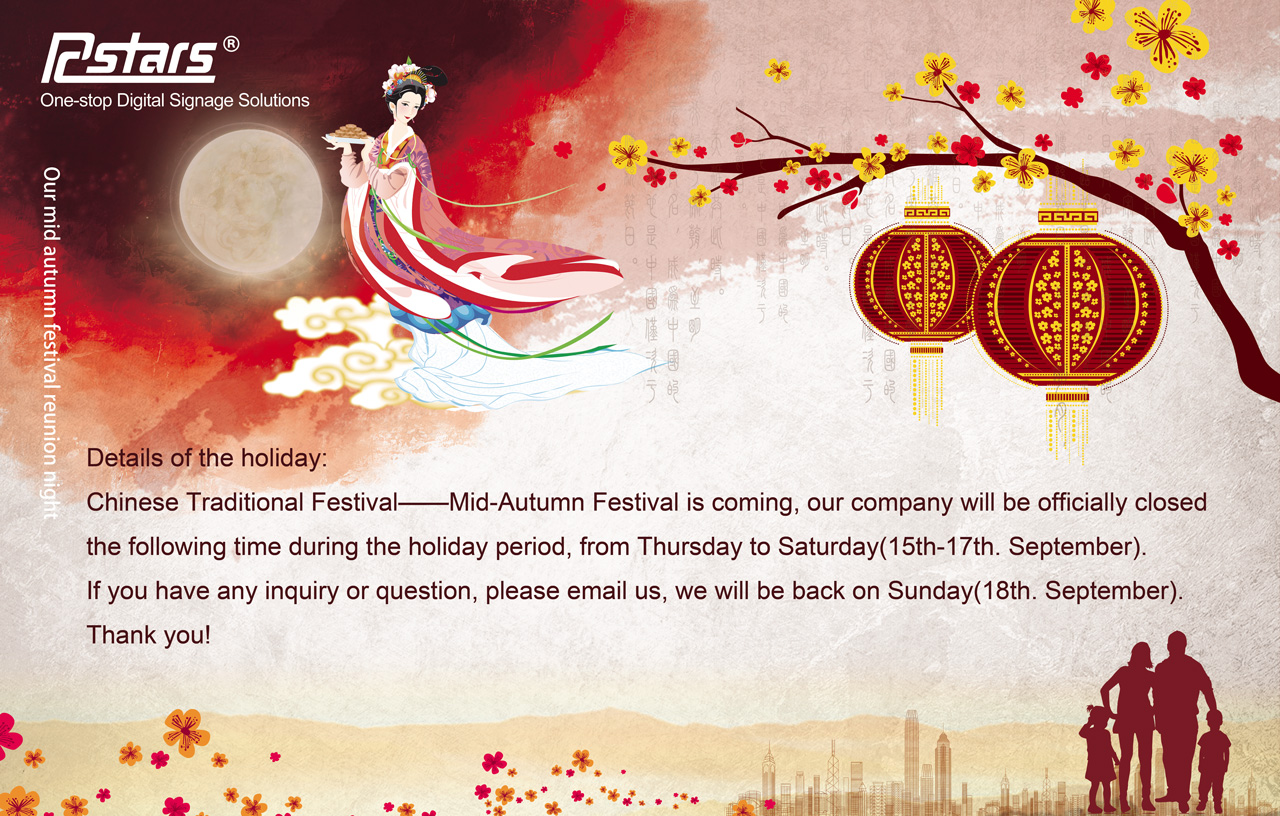 ---
---
---