Infocomm is an international professional exhibition to showcase the latest information and communication technologies and innovative solutions. During the three dates from June 14th to June 16th, the exhibition site in Orlando, USA brought together industry professionals, suppliers and innovative companies from around the world.
Rcstars has been committed to providing the most advanced digital signage display solutions and services. After several months of careful research, development and production, Rcstars participated in Infocomm2023 with a variety of digital signage displays, and won the attention and praise of visitors and media from all over the world at booth NO.671.

In the center of the booth of Rcstars stands a huge LED blue light post with a wide top and a narrow bottom, and the sides are curved inwards, emitting a high-tech and modern blue light to the surroundings. In the exhibition site full of white light, Rcsrtars' booth shines because of its uniqueness.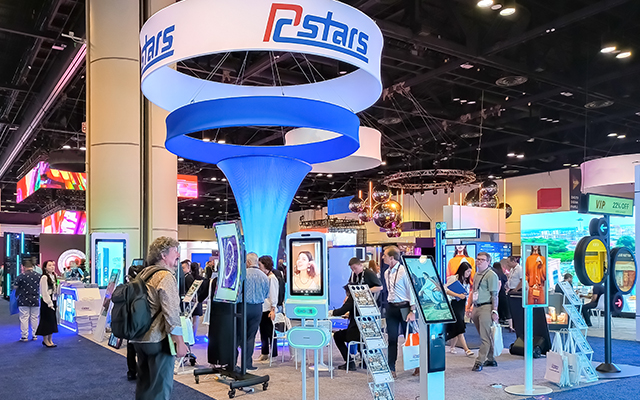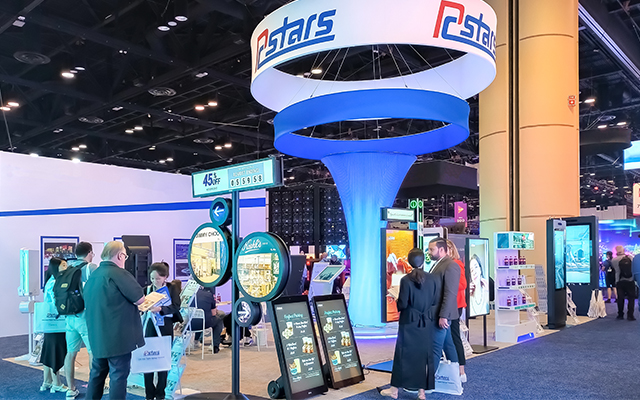 During the 3 days of the exhibition, the Rcstars booth was very popular. There was an endless stream of visitors, who stopped to watch and consult. Among them, RCS-KseriesAZ, RCS-320JTAZ-PCAP and outdoor series were popular products that received the most attention and discussion.

Through Infocomm2023, Rcstras has obtained more valuable business and cooperation opportunities, and also strengthened ties with industry partners and customer friends, which will further consolidate our leading position in LCD digital signage display.

Rcsyats will continue to develop and innovate, continue to provide customers with better products and more professional services, and present a more eye-catching style on Infocomm2024!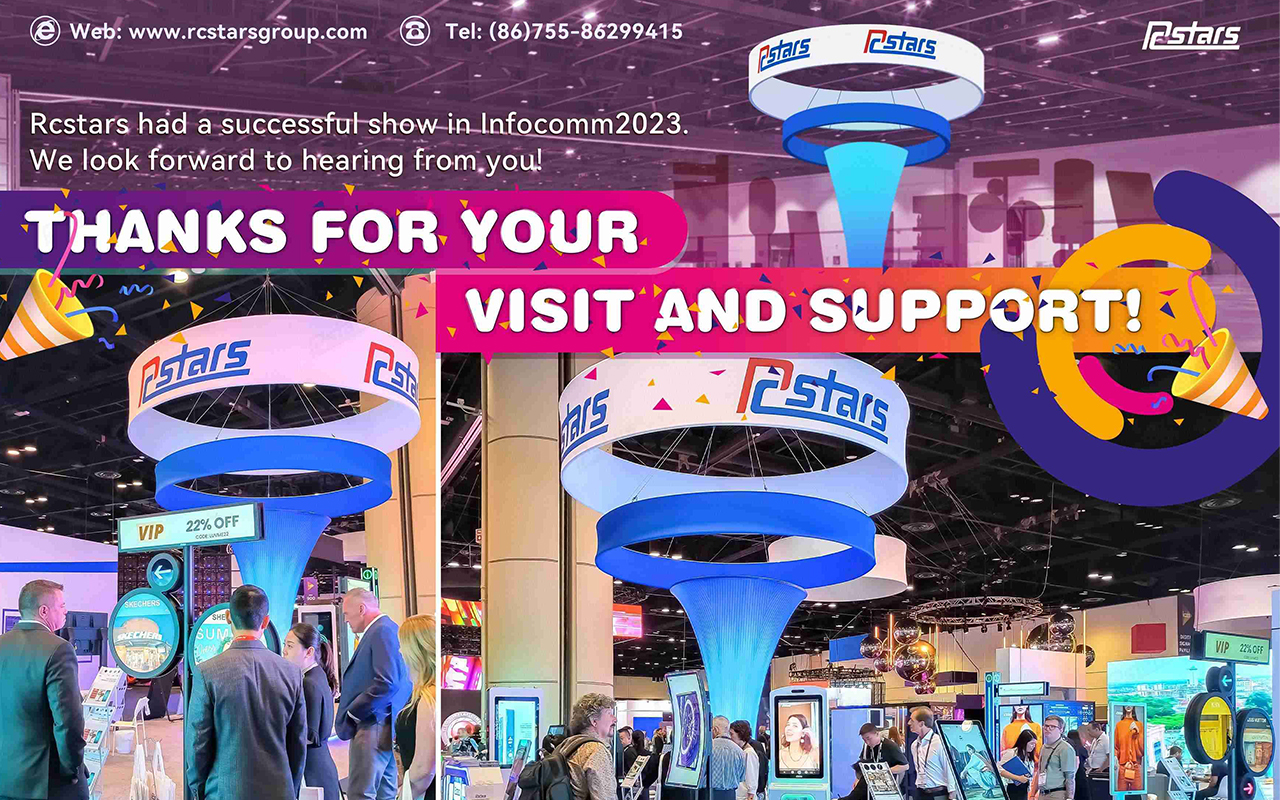 Rcstars Infocomm2024 Exhibition Preview
Exhibition Time: June 12 – June 14, 2024

Venue: Las Vegas, USA

Booth No.: W1753